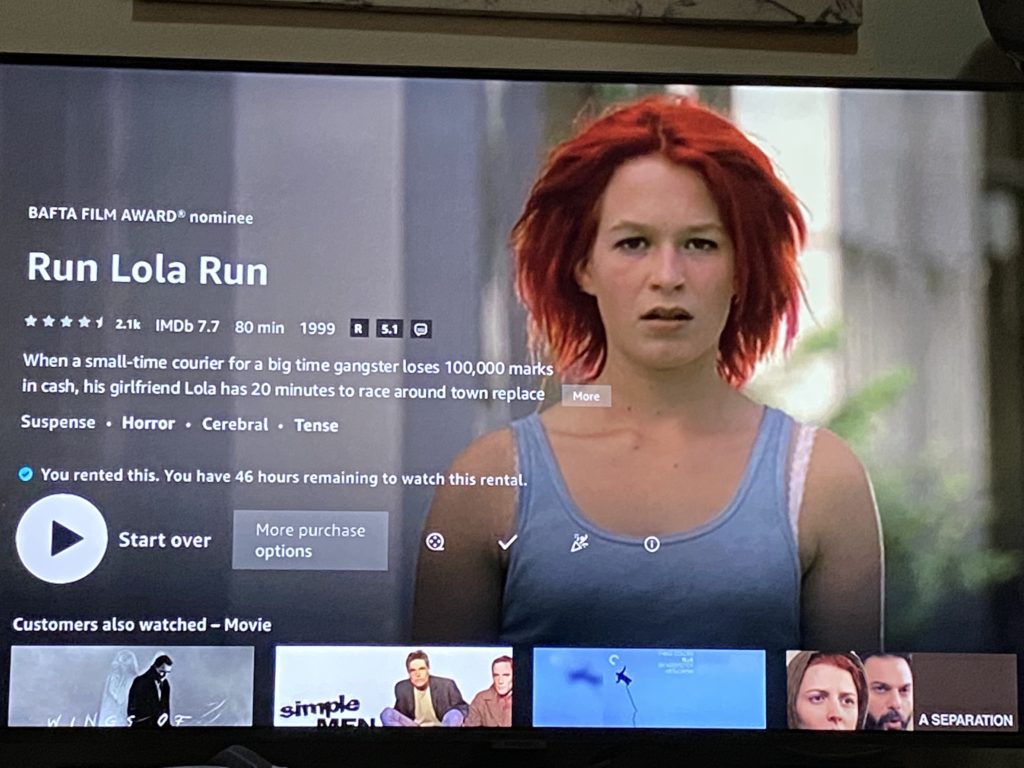 Last year I saw 31 movies, all at home, and this year I saw 30, also all at home or on a plane. I saw 2 new movies (last year it was 7), and 28 older movies streaming/on a plane (same as last year).
I saw 2 new feature-length movies either in the theater, from theaters, or new movies streaming that would have been shown in theaters this year. Both were on streaming services after being released in theaters. I saw all these movies for the first time.
The major movie moments this year were finishing the Inifinity Saga with Avengers: Endgame, as well as doing a 4-movie marathon of Time Loop movies over Christmas (Edge of Tomorrow, Run Lola Run, The Map of Tiny Perfect Things, Groundhog Day). We also had our Halloween movie of Clue and our Valentine's Day movies of The Thin Man and Educating Rita. We watched E.T. on its 40th anniversary.
My rating system for new movies uses stars and equates as follows: 1=bad, 2=ok 3=really good 4=great.
My favorite new movies (4 stars) this year were:
Everything Everywhere All At Once
Runners up (3.5 stars):
–
My favorite old movie I saw for the first time:
Edge of Tomorrow
Avengers: Infinity War/Endgame

My favorite old movies I loved seeing again:
The Best Worst Thing That Ever Could Have Happened (Netflix)
The Last of Sheila
New Movies I Saw Streaming:
Being the Ricardos (Amazon Prime)****
Everything Everywhere All at Once (Amazon Prime)***
DVD/Streaming this year (not in order):
The Best Worst Thing That Ever Could Have Happened (Netflix)
Doctor Strange (Disney+)
Guardians of the Galaxy Volume 2 (Disney+)
Thor: Ragnarok (Disney+)
Avengers: Infinity War (Disney+)
Ant-Man and the Wasp (Disney+)
Captain Marvel (Disney+)
Black Widow (Disney+)
Captain Marvel (Disney+)
Avengers: End game (Disney+)
Jaws
The Last of Sheila
E.T. The Extra Terrestrial
Dirty Dancing
Clue
North by Northwest
Weekend
Romancing the Stone
Edge of Tomorrow
Run, Lola, Run
The Map of Tiny Perfect Things
Groundhog Day
Hannah and Her Sisters
Educating Rita
Moonstruck
Grease
Spring Awakening: Those You've Known
The Terminator