Lost Girl in Florida Swamp
4F, 2M
26-year-old Cassy moves to South Florida to live with her slacker boyfriend, Justin, and is the last person to see Linny, a young girl with autism, before Linny runs into the dangerous Florida swamp. As Cassy helps Linny's family search, despite their demands to leave them alone, she is forced to confront the swamp and whether or not she really belongs in Florida.
-Finalist for the ESPA*Drills Reading Series at Primary Stages Einhorn School of the Performing Arts (ESPA). 2011
-Featured in Imported Talent's Fresh Produce'd Series. July, 2012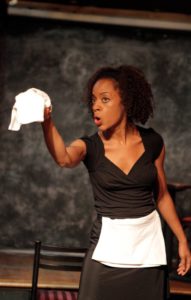 The Rapture of Our Teeth
10-minute
2F, 2M
One family's attempt to prepare for the prophesied end of the world.  Again, and again, and again… (With apologies to Thornton Wilder).
-Produced in the ESPA Detention Series, "Who's Afraid of Lear's War Horse?," an evening of 10-minute play parodies. July, 2011.
–Published on Indie Theater Now. June, 2013.