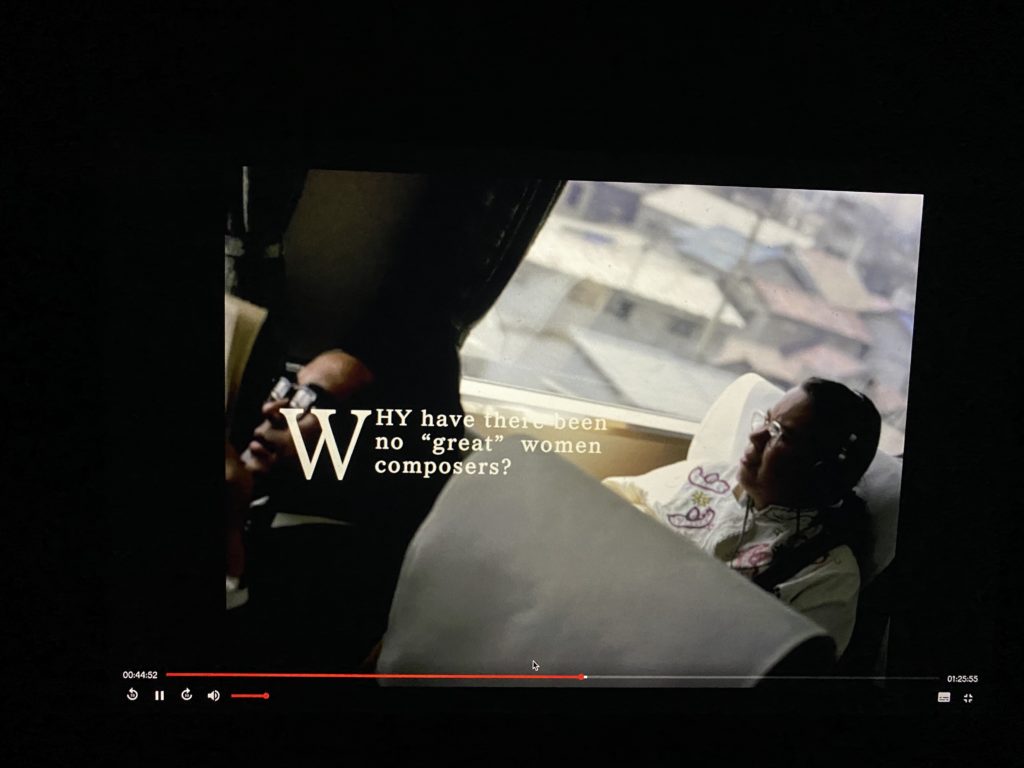 Last year I saw 29 movies, the first year I combined movies watched at home in my total. This year I saw 0 movies in the theater because of Covid, 7 new movies and older movies streaming from movie theaters, and 24 older movies streaming, all for a total of 31 movies!
I saw 6 new feature-length movies (1 of them twice) either in the theater, from theaters, or new movies streaming that would have been shown in theaters this year. 1 was from film forum, 1 was from Metrograph, 1 was originally from theaters but then I watched through PBS, 1 was independent, 1 went to Netflix for streaming, and the other went to HBO for streaming. 1 was an older film and 5 were new. I saw all these movies for the first time.
My rating system uses stars and equates as follows: 1=bad, 2=ok 3=really good 4=great.
My favorite new movies (4 stars) this year were:
Tick… Tick… Boom
Runners up (3.5 stars):
Sisters with Transistors
My favorite old movie I saw for the first time:
Hannah Arendt
My favorite old movies I loved seeing again:
–

New Movies and Older Movies from Movie Theaters I Saw Streaming:
Hannah Arendt (Film Forum) ***
Oliver Sacks: His Own Life (PBS) ***
Sisters with Transistors (Metrograph) ***1/2
Animal Wisdom ***
Tick… Tick… Boom (Netflix) ****
Tick… Tick… Boom (Netflix–2nd time) ****
The Matrix: Resurrection (HBO) ***
DVD/Streaming this year:
The Matrix
The Matrix Reloaded
The Matrix Revolutions
The Tango Lesson
Troop Beverly Hills
All About Eve
Stardust Memories
Rear Window
Ant-Man
Captain America: Civil War
Black Panther
Spiderman: Homecoming
Hannah and Her Sisters
Anita
The Blob
What We Do in the Shadows
The Parent Trap
The Parent Trap (1998)
The Parent Trap II
The Parent Trap III
The Parent Trap Hawaiian Honeymoon
Pollyanna
Wild Hearts Can't Be Broken
Rip Girls